Maggie's background & Bio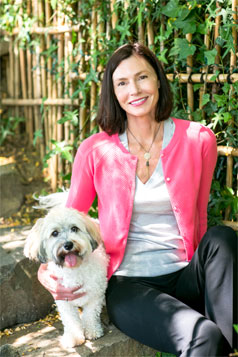 As a psychotherapist, I am genuine, warm, accepting and intuitive. I meet my clients where they are with whatever struggles they face and whatever emotions they feel. I help adults, adolescents and families to heal their wounds and transcend the difficulties that brought them to my office.
I love my work,
and find it meaningful.
I am a Licensed Professional Counselor in Oregon. My published work has appeared in the peer-reviewed San Francisco Jung Journal. I attended the University of California, Berkeley, where I earned a Master's of Journalism, and Pacifica Graduate School, where I earned a Master's in Counseling Psychology with an emphasis in depth psychology. I worked as a psychotherapist at the Center for Family Development in Eugene 2008- 2014.
I have extensive experience successfully treating adults, children and teens. For several years during my tenure at the Center for Family Development, the agency tracked patient reported treatment outcomes using an ACORN system.
My clients, across a broad demographic,
consistently reported outcomes in the highly effective range,
placing me at the very top of my professional peer group.
I have two grown daughters who live in Portland. In my spare time, I love hiking with my therapy dog, Sheba, especially in the Columbia Gorge, watching the seasons change in Washington Park, and making complicated desserts.
Theoretical Orientation
I use an integrated approach to meet the unique needs of each individual and family I serve. It is not a cookie cutter approach. My work with adults is informed by theories of depth psychology which take unconscious dynamics into account, cognitive behavioral therapy, and humanistic and existential approaches. I have completed continuing education in clinical hypnosis, therapeutic approaches to treating complex trauma, ADHD treatment, dream work, and perinatal mental health issues.
My work with children is informed by advanced training in neurosequential models of therapeutics, contextual family therapy, parent child psychotherapy, attachment theory, narrative therapy, expressive art therapy, play therapy and strength based approaches, all of which I am happy to explain.
MEMBER PACIFIC NORTHWEST PROVIDERS ASSOCIATION